Our journey began with Service America in 2012.
Our journey began with Service America in 2012 to consult and support the integration of Net Promoter System® into their business. Our role is to share best practices on how to leverage the valuable customer insights to drive strategic change both organizationally as well as real-time with the front-line to delight customers during every interaction.
Experiences
for Service America
Customer Feedback Campaigns

Customer Loyalty & NPS® Expertise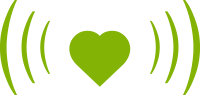 Connect With Us
It's easy to contact us and we would love to hear from you. Simply fill out the form, click the 'send' button and we will connect with you very shortly.

As a Brand Experience Center, our role is to hold consciousness around brand experience from a centralized delivery perspective. Contained in this portal are data insights that are derived from NPS® feedback which can help guide strategic decision making. Access your Clearview Dashboard from here.
Login