Our relationship with Paul Davis dates back to 2000.
Our relationship with Paul Davis dates back to 2000 when we integrated a cutting-edge approach to measuring customer loyalty. As the pioneers of NPS® within our family of companies, Paul Davis and TLS collaborated to build a fully integrated NPS® program with seamless data transfer. In 2016, we worked to integrate first contact on a national level with a focus to continue to provide more support to the franchise owners, corporate office, prospects and customers.
Experiences
for Paul Davis
Information Collection and Data Entry

Concern Resolution

Customer Feedback Campaigns

Customer Loyalty & NPS® Expertise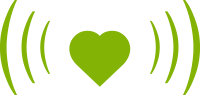 Connect With Us
It's easy to contact us and we would love to hear from you. Simply fill out the form, click the 'send' button and we will connect with you very shortly.

As a Brand Experience Center, our role is to hold consciousness around brand experience from a centralized delivery perspective. Contained in this portal are data insights that are derived from NPS® feedback which can help guide strategic decision making. Access your Clearview Dashboard from here.
Login